industrial sewing services
Serving customers for over 70 years and counting
Our industrial sewing services are an excellent example of Hydra-Matic's broad range of services.
Hydra-Matic began offering sewing services after our acquisition of Fabrics for Industry. We offer complete industrial contract sewing services to meet your specific needs.
Our sewing department capabilities include:
Single, Double, Triple Needle Stitching
Chain, Lock, and Overlock (Merrow) Stitching Types
Capable of making up to 25′ long bags
Seam Welding
Seam Taping
Able to install up to an 8″ reinforcement
Standard Bag Types Manufactured:
Liquid
Shaker
Ultra Jet
Pulse Jet
Reverse Air
Experience with a wide range of materials including:
Felts
Wovens
Non Wovens
Fiberglass
Membranes
Ballistic Nylons
Vinyl
Plastic
Mesh
Velcro
We also deal with specialty products such as:
Pangborne Bags
Wood Working Bags
Cartridge Filters
Cages
Snap Bands
Mesh Baskets
Pre-Filters
Groove
Filter Belts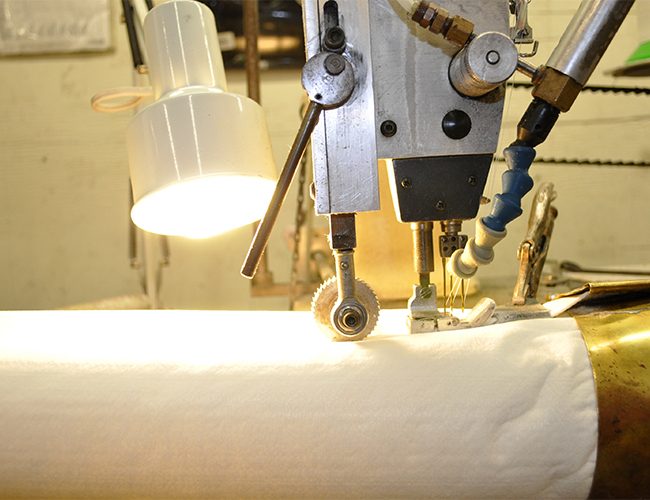 We manufacture products to fit your requirements. Let us contact you to learn more.